 LWAM Mission Statement

       Living Water Apostolic Ministries is a family of believers seeking to grow to higher heights and deeper depths in the Lord with our Heart, Soul, Mind and Body. Our mission is to spread the Gospel of Jesus Christ and let the dying world know there is a way of escape from the snares of the enemy.


John 7:38  

He that believeth on me, as the scripture hath said,

out of his belly shall flow rivers of

Living Water

We are commited to serving the Lord through our various Ministries. Please see a few of our ministries below  :

Youth Ministry

Daughters of Thunder Women Min.

Mens Ministry

Praise Dance Ministry

Usher Ministry

Random Acts of Kindness Ministry

Marriage/Singles Ministry

Childrens Ministry

Praise and Worship Ministry

Guest Welcome Team Ministry














211 North 1st Street, Jacksonville, AR 72076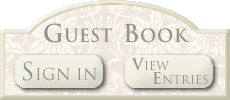 Come Where The         Water Never Runs        Dry!

  Thirst No More Ministries 







Cash App:

$thirstnomore

Givelify:

Living Water Apostolic Ministries